One would be hard-pressed to find an area where so many have called multiple houses "home" within the same subdivision!
NANCY SHEPHARD DRAUGHN
Nancy Shephard Draughn grew up at 117 Pithon. Years later, she and husband Paul purchased 101 Pithon on the corner of Wilson and Pithon. The home at 101 Pithon is one of numerous "Landmark" homes in Margaret Place designated by the Calcasieu Historical Preservation Society.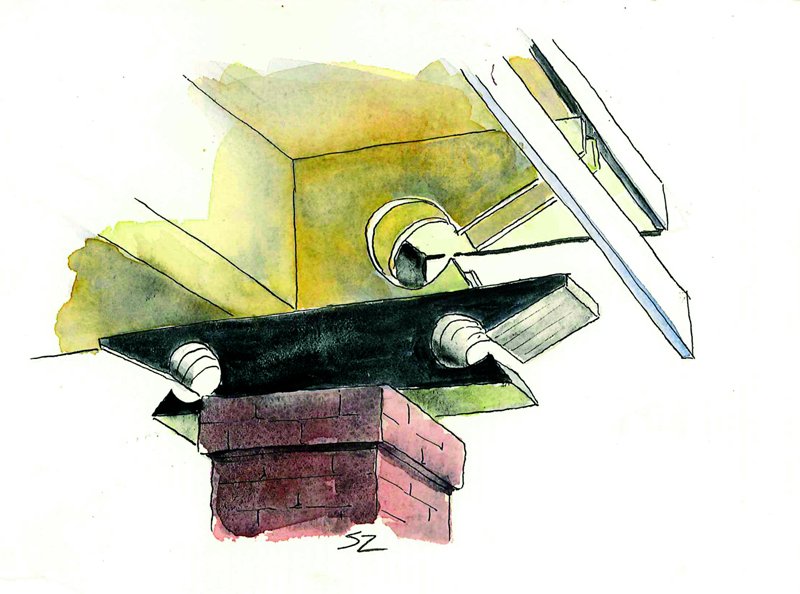 Nancy's father, Arthur Shephard, practiced law with the Liskow Lewis law firm along with next door neighbor, Dick and Carol Gerard.

WILLIE AND BEN MOUNT
The Draughns (above) purchased "The Clooney House" on the corner of Pithon and Wilson from Senator Willie and Ben Mount, who moved to yet another Landmark home in Margaret Place at 205 Shell Beach Drive.
KATHLEEN AND WALTER LOBDELL
The Walter Lobdell family started out on Griffith Street in a home overlooking the Griffith Coulee. When their camelback bungalow came available at 109 Grove in 196___, Kathleen and Walter Lobdell purchased it and raised their 5 sons there.
SHEARMAN/VINCENT
109 Pithon, the home where Ada Shearman Vincent raised her children was ultimately purchased by her son, Bill Shearman. Bill and his wife Sue wanted to raise their son, Chris in the same neighborhood that Bill considered home.
Ironically, Chris is now married to Sadie Quinn. Sadie had previously purchased a home at.... guess where? 110 Pithon, where they reside, is within a stone's throw of the original family home.

Ada did not move far! She moved to the landmark home at 220 Wilson known as "William Managan" home on the corner of Wilson and Pithon and lived there until her move to her current home.

Son Douglas Shearman and his family lived at 220 Wilson while their Watkins Street home was repaired from Hurricane Ike. Prior to moving into 220 Wilson, Douglas and Claire purchased and lived on Grove Street.

FILO
Tom Filo has lived in two homes in Margaret Place. The first, ___Wilson. He then renovated 211 Wilson on the corner of Wilson and Grove.

THE CRAWFORD CLAN
While her home was lost to Hurricane Rita, Sharon Crawford Weatherford holds on to her lot on Pithon Street.
Just down Pithon, at the corner of Pithon and Wilson, Sharon's brother Mark and wife Caroline.

Next door to Mark and Caroline, brother Craig Crawford and his wife Angela!

NIESET
The James Nieset family initiallly rented in Margaret Place on the same street where they ultimately purchased-101 Grove. During the time of their ownership, 101 Grove was "plaqued" as Landmark Home, the Texada Home.

LEE/TODD
All three of Janey Barham Lee's children now live in Margaret Place. Jennifer Lee lives on Grove, Barhan Todd and wife Cherly live on Pithon, and Elizabeth Lee Martel now call Wilson Street home. Janey's home for many years, 321 Wilson, will be on the 2012 Palm Sunday Tour of Homes.
TETE
Tete (returned to family home)

GRIFFITH FAMILY
Lived in 3 homes in Margaret Place.
MCCLOSKEY
Although nothing was available in MP when she returned from South of town, Margaret McClosey has called 3 Margaret Places houses "home" for her family. She rented on Griffith, then Pithon before buying on Grove.
109 Pithon
Richard Tate built 109 Pithon Street and was the first resident. His sister, Daphne, later married George Liskow, son of Cullen Liskow of____ Wilson Street. Richard's father was Homer Tate, the manager of Muller's Department Store.

105 Pithon
Glen Garber is only the second owner of his 105 Pithon Street home. Prior to his purchase, it was the home of Natalie and Austin Lewis. Austin was a partner in the Liskow and Lewis law firm that started in Lake Charles.
? Pithon
Shephard sold to Kimball (Amy and Allen Kimball)
220 Wilson:
Until the Vincent-to-Day Sale, this home has only had 2 owners: Frances and W. H. Mannagan and Ada Shearman Vincent.
The Days moved from 109 Pithon to 220 Wilson.