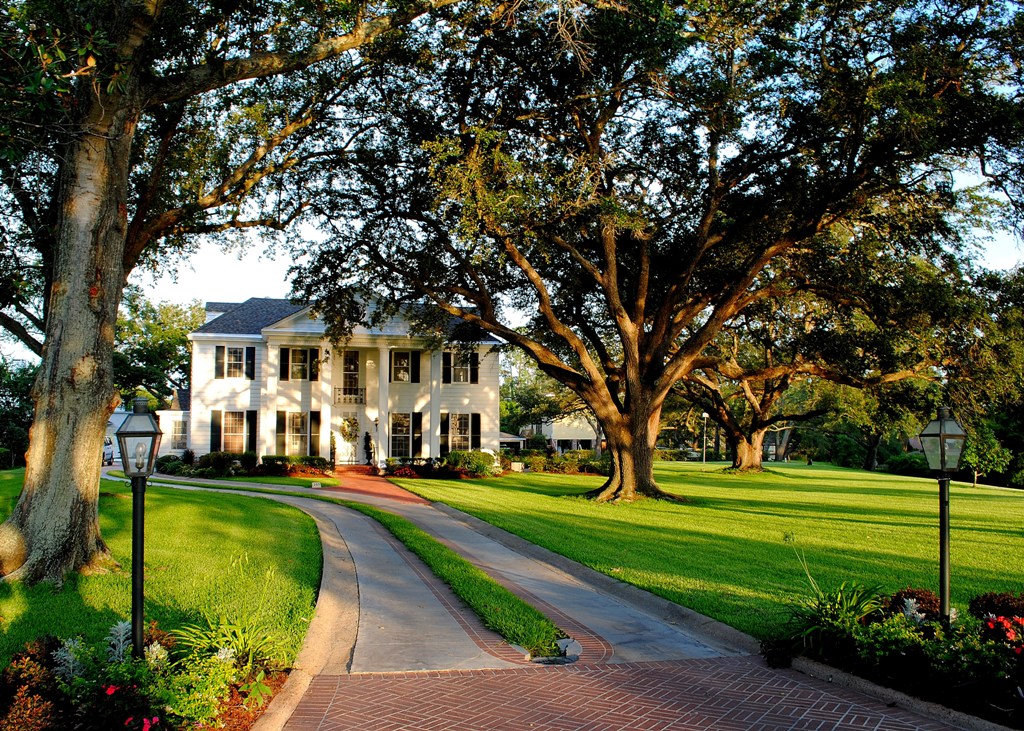 I remember Mr. and Mrs. Oliver Stockwell (she was a Holcombe) having an Easter Egg hunt in the large side yard of their home on Shell Beach Drive. Mama dressed us up in our Easter best and we walked over with other children to hunt eggs; walking with other kids thru the back alley that was behind Mrs. Managan's house (now Shearman) to Borden's and buying a hot fudge sundae for 24 cents. If we had fifty cents like Karen Ann Reames did (when she came over from Watkins Street), we would stay and eat our one sundae and then buy another one to split and still have 2 cents change. We always thought the two ladies that worked there were talking about us in some strange language. We figured out later that they were talking french!
There was also an alley behind our home...started behind Tete's thru to the Paret's. I remember walking down the street to Mrs. Managan's with my sister for piano lessons. She had a wonderful room behind the house that was wallpapered with old sheet music. I was more interested in that room than the lesson.
I remember Mr. and Mrs. David Garrison, who lived across the street from us having a beautiful black Cadillac that Mrs. Garrison drove and a beautiful white one for Mr. Garrison that he parked on the street right in front of the house. One night when my older sister's date was backing out of our driveway, he bumped Mr. Garrison's Cadillac. Mr. Garrison was such a gentleman and nicely told the young man not to worry about it. The funny thing is that my father, Tinel Mancuso loved old cars and parked his 1950 gray studebaker on the street too. What a sight....a new shinning Cadillac and an old studebaker.
We walked everywhere from the neighborhood. We walked to school at either Immaculate Conception School or Fourth Ward, Drew and Locke Parks, downtown to the movies, Borden's Ice Cream Parlor or to family and friends.
My Grandparents, Mr. and Mrs. Thomas J. Navarra lived on Shell Beach Drive. He bought a small boat with a trawling motor. My cousins, Michael and Bobby Nolan would walk over from Alvin Street and with my older sister, we would go adventuring around the lake and down the coulees.
The neighborhood was full of children. Friends and cousins lived either on Alvin or Watkins and came over to play. OURS was the street to come and play. Every summer we had a circus in our back yard. Kids from the neighborhood could pay a nickle to come. My older sister, Margarita Mancuso Falconer was the fortune teller and cousins and Kip Tete were the performers on the swing set (trapeze and such). I remember the old tree at the end of Griffith Street at the edge of the coulee. Everyone in the neighborhood must have had their name on that tree. I never knew about the little bridge over the coulee or if there ever was one???