Welcome to the website for the Margaret Place Historical District!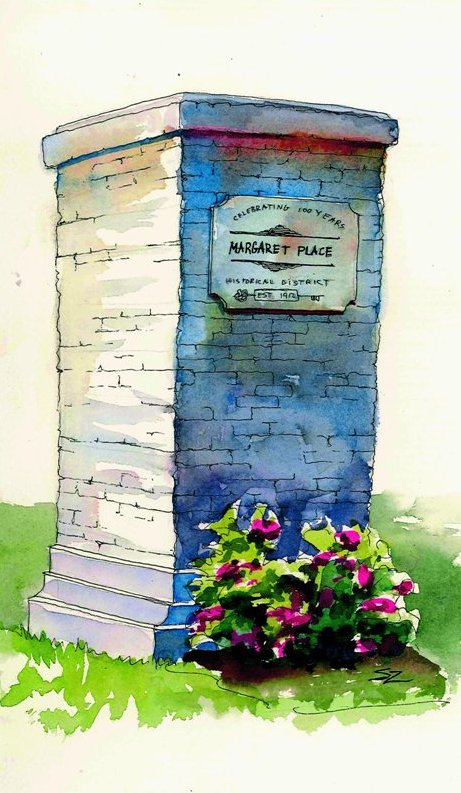 When you live in a special place, it is natural to want to share it with others. When that special place offers the charm, history, and value of Margaret Place, it deserves a website!
Here, you can learn more about the rich history of Margaret Place as well as answer the question, "Who is Margaret and why does she have a place?"

Our jewel-box neighborhood is host to 11 properties listed on the Calcasieu Historical Preservation Society's (CHPS) Landmark Properties Registry. Practically every type of Bungalow style is represented in Margaret Place! And, we have several live oak trees on the Live Oak Registry.

We may be small in numbers of residential dwellings, but we are strong in spirit and volunteerism. Witness the success of the 2012 Palm Sunday Tour of Homes we hosted in conjunction with CHPS!
The Palm Sunday Tour and the lengthy list of accomplishments outlined in the annual report for 2011-2012 would not be possible without the involvement of our residents and the support and generosity of the members of the Margaret Place Historical District, Inc. a voluntary, membership based organization. There are two membership categories:
A seven-person Board of Directors oversees the effort with assistance by volunteers and those who take part in the various committees.
Margaret Place is one of two residential historic districts in Lake Charles and is subject to the Guidelines adopted by the City with oversight by the City Historic Commission.